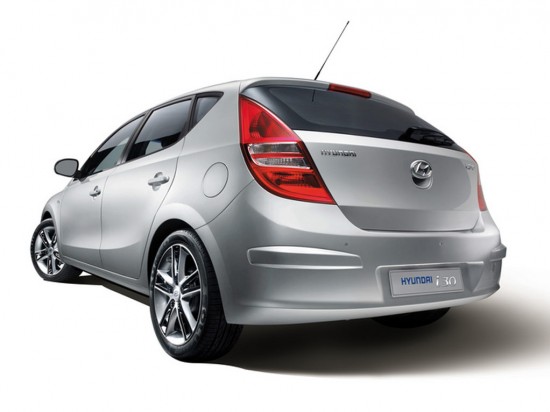 Earlier this month Hyundai revealed its new i30 model at the 2011 Frankfurt Motor Show (Sept. 15-16).  The preview photos that were released showed off the new, sleeker design, which reflects the "fluidic sculpture" idea inspiring Hyundai's design.  The preview photos showed off the car's smooth, sweeping lines, hexagonal grill and jewel shaped lights.  Although designed for Europe, the updated model should be coming crossing the Atlantic sometime next year as the Elantra Touring.
Last month, Auto Express magazine named Hyundai the Most Improved Manufacturer of the Decade.  The magazine credits the i30 for Hyundai's impressive success since the early 2000's.  The i30 initially hit markets in 2007 and since then has seen remarkable popularity.  In 2010, the American version, the Elantra Touring, was included in the list of Top 10 Family Cars by Kelly Blue Book.
The current Elantra Touring is available as a hatchback or estate, and has the option of manual or automatic transmission.  The spacious Touring is perfect for small families, and the cargo space makes it ideal for whatever you might need to stow away for road trips or children's sports events.  The Touring's price tag also compares favorably to similar, competitor models, and can help young drivers and new families save money with its fuel-efficiency.
Hopefully the i30 will come to the states soon; we look forward to the new design as the Touring and anticipate the new design will satisfy customers as the original has.