At Penske Automotive Group a lot of times we get customers coming to our dealerships and asking what care would best fit their needs if they are often carrying carry skiing or biking gear.  There are a lot of different models out there to meet drivers needs for a four-wheel-drive vehicle that is ready to hit the open untamed road and still have room for all your equipment.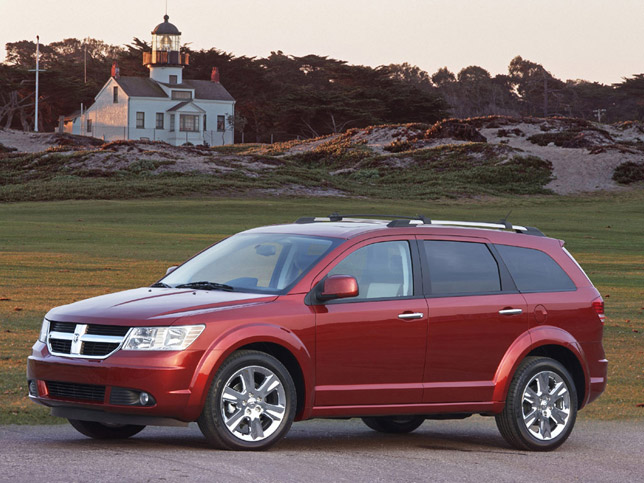 Some of our staff regularly compete in triathlons and bike races and suggests the Dodge Journey. Dodge offers a roomy crossover that should have no trouble swallowing a bike whole. This vehicle is available in all-wheel drive and all should be low enough to the ground to make loading and unloading a bike manageable. The Journey will be great for your everyday life as well as road trips because it gets great mileage in the city and the highway. The Journey is a good-riding, good-handling three-row crossover possibly in thanks to better suspension, careful tuning and more accurate electrically-assisted steering system. As a result, the Dodge Journey rides comfortably. Bumps are absorbed without jarring the occupants or bottoming out, and the chassis is disciplined and not hovering. The Journey exhibits some body roll capability when turning corner quickly, but the tires neither complain or slip. There is also the 2.4-liter four-cylinder engine will remain the standard powertrain for the Journey, which carries over with 173 horsepower and 166 lb-ft of torque.
The Journey's interior is well-suited for family use or adventure. Three rows of seats are arranged theater style, with the lower cushion of each successive row being higher off the floor than the seat in front. Multiple storage bins provide places to stow gear where it won't encroach on passenger space, either. The second-row footwells each have a covered bin, and the bottom cushion of the front passenger seat flips forward to reveal a storage compartment, as well.
This brand is a strong candidate for you outdoorsy customers, other top options would be the Honda CR-V or the Toyota RAV4.  Come stop by one of our Penske Dodge locations at Hudson Chrysler Jeep Dodge in Jersey City, N.J., Landers Chrysler Jeep Dodge in Benton, Ariz., Triangle Dealers del Oeste in Mayaguez, Puerto Rico or Triangle Chrysler Jeep Dodge de Ponce in Ponce, Puerto Rico. All of these dealerships would be happy to show you all the different features available on the Journey.  The sales teams will also let you put the vehicle to the test and make sure your gear fits the trunk and racks perfectly. Though let us do the heavy lifting in case any dings result.